Silver Touch Stainless Steel Benchtops
This unique 5mm solid surface marks the end of fingerprints, cleaning streaks and scratches.
Stainless steel has long been chosen in kitchens for its durability and hygienic qualities. This chrome hardened stainless steel now has a special finish that makes the surface fingerprint and scratch resistant. Stainless steel benchtops have never looked better or been easier to maintain. The 5mm solid stainless steel can be customised to any thickness and size and can be used on door fronts as well as worktops.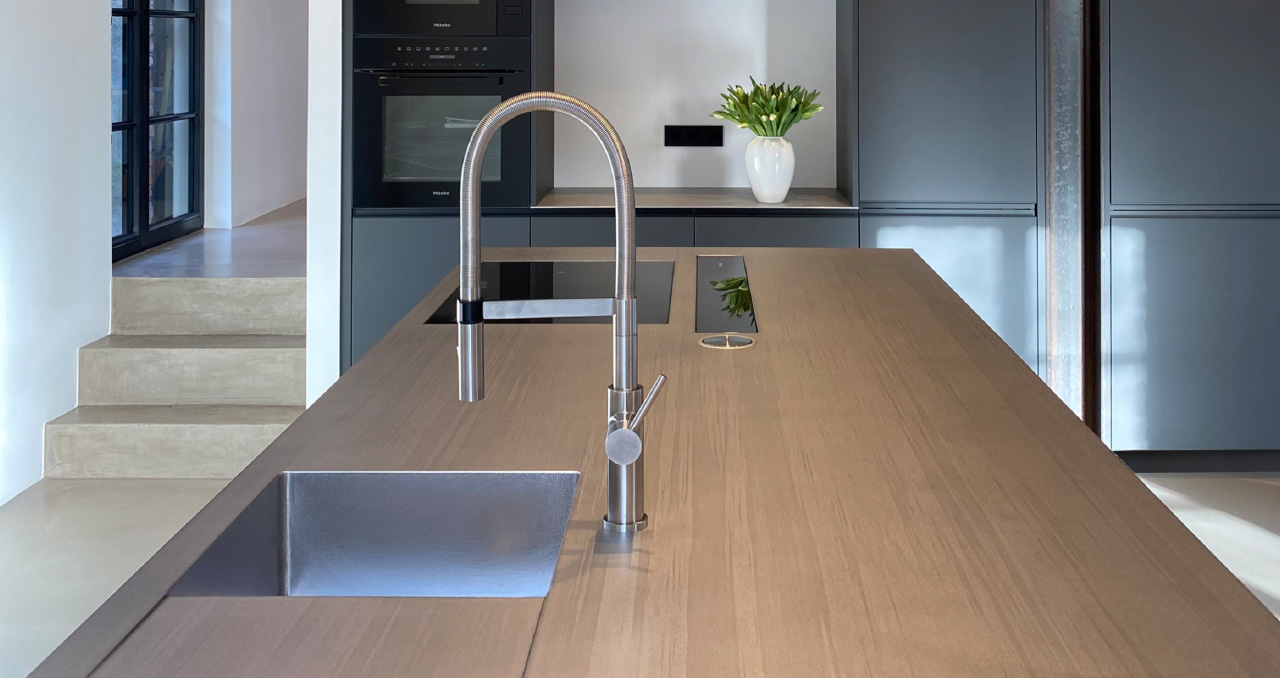 design@livingdesign.co.nz